Triple collab with <ASICSTIGER> & "mita sneakers"
September 25, 2017

NEW ARRIVALS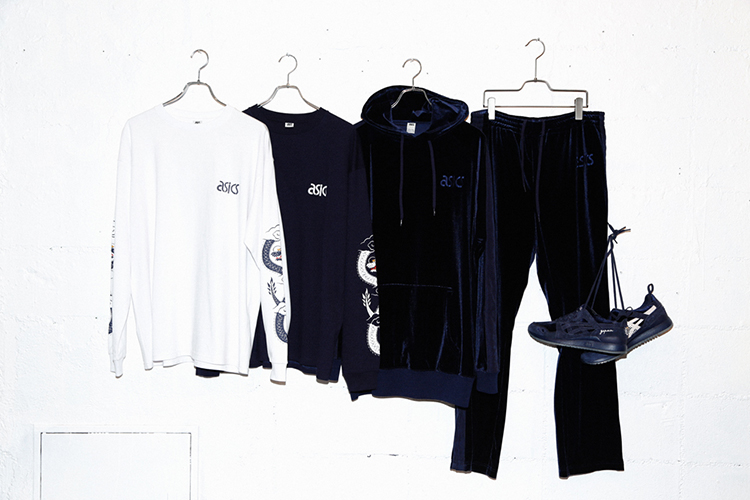 Sneaker brand <ASICSTIGER>, specialty sneaker store "mita sneakers" and lifestyle & fashion curator <BEAMS>, have at least one thing in common. That "Japan" is at the centre of what they do, what their inspirations stem from. The three have put their minds together to create a line of products inspired by the "Suka-jum (Yokosuka- Jumper) ", originally produced as a "souvenir jacket" at the U.S. base in Yokosuka, Japan.

The collection includes sneakers, hoodies and trousers that are inspired by one of the most popular iterations of the suka jum, the "velour suka-jum". A long sleeved T-shirt with original graphics of a dragon will also be released.
When

Saturday, 16th September, 2017
Where

BEAMS JAPAN 3F