Releasing some items for 'Commemoration of JAXA astronaut Noguchi's boarding of ISS'
January 6, 2021

NEW ARRIVALS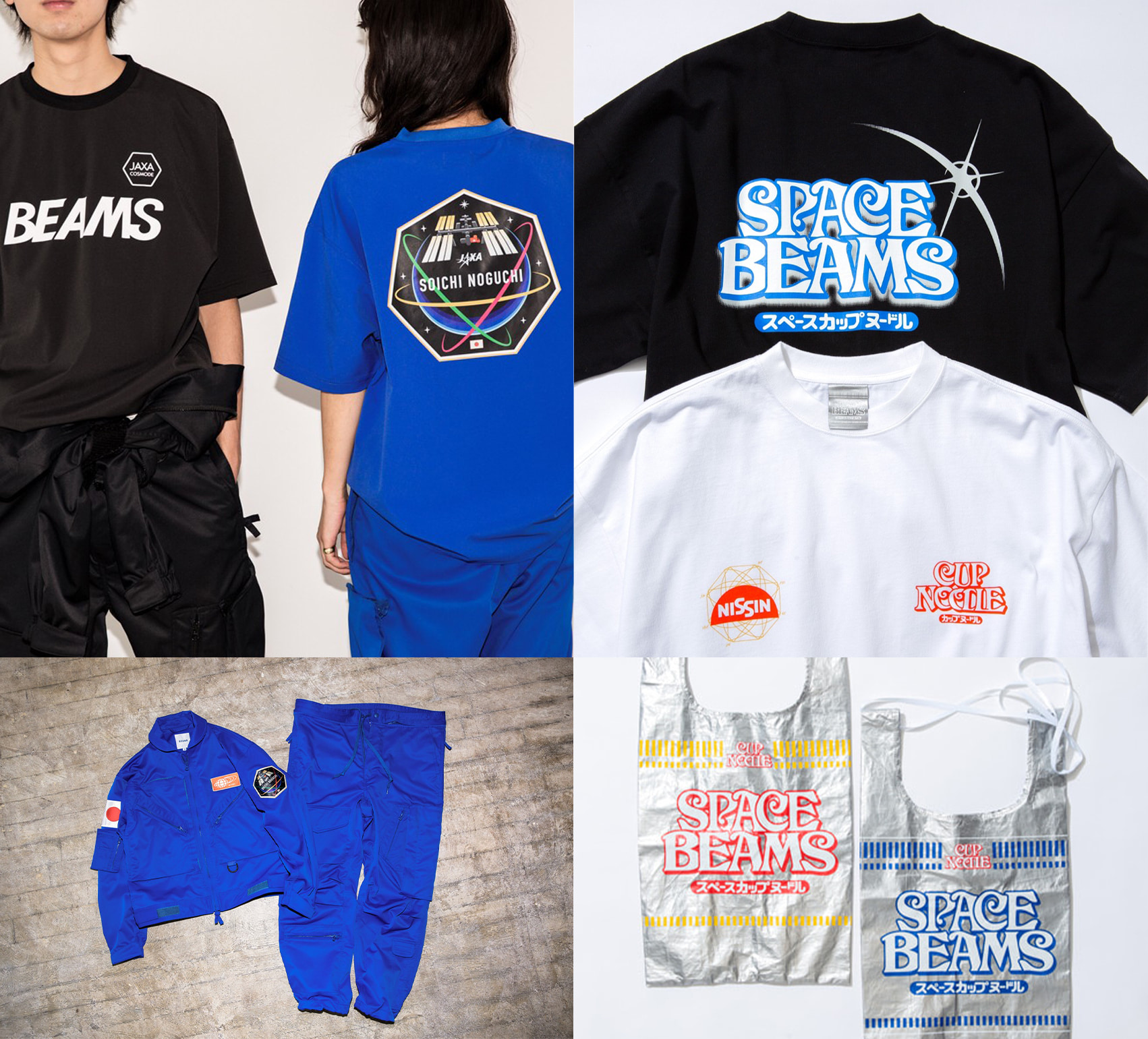 As part of the project supporting Japanese astronaut Noguchi 'Commemoration of JAXA astronaut Noguchi's boarding of ISS', BEAMS is releasing items inspired by spacesuits. Sales will start on Saturday 16th January, 2021 at BEAMS JAPAN stores in Shinjuku, Shibuya, and Kyoto.



Since last year, BEAMS started producing and manufacturing the clothes for astronaut Souichi Noguchi of JAXA (Japan Aerospace Exploration Agency) for his long-term assignment at the International Space Station (ISS). The very first private company in Japan to take on such a role.
The special items for this collection are based on the clothes that astronaut Noguchi wears at the ISS, and converted into fashion items, with functional material and separating functions intact. Expect printed T-shirts, work shorts and three styles of flight suits adapted for everyday wear with comfortable fabric and sizing.



A special collaboration between BEAMS and Nissin Cup Noodle is being released on the same day. 

The much loved Nissin Cup Noodle Logo has been given a spacey upgrade, and will be adorning a wide range of items including T-shirts, bags, bandanas, apparel and fashion accessories.

Available for purchase on the BEAMS official online shop and BEAMS JAPAN stores. Be sure to check it out!

* Available for customers outside of Japan via the official online shop.
'Commemoration of JAXA astronaut Noguchi's boarding of ISS' ITEM LINE-UP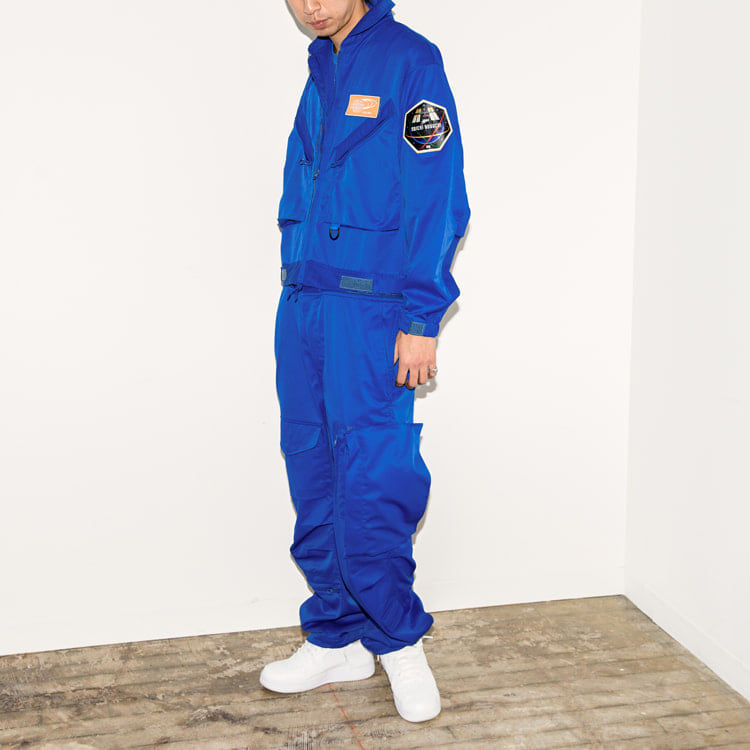 Flight suit
Price:¥38,000(+tax)
Size:S / M / L
Color:Blue / Black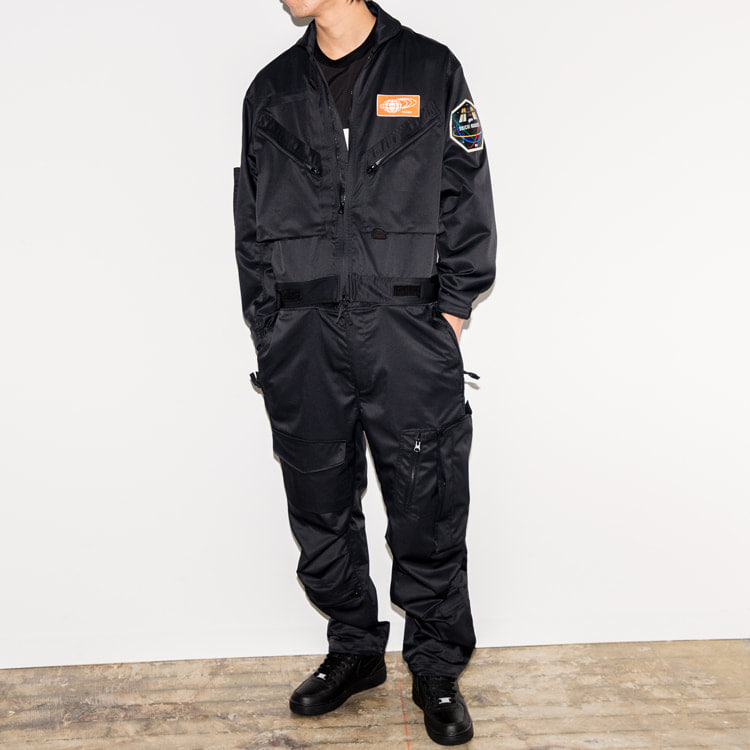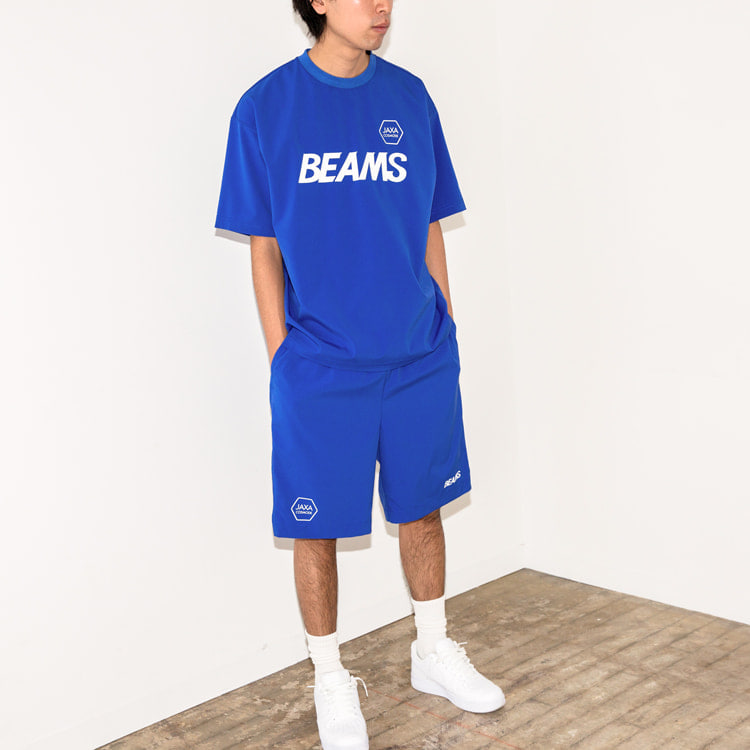 Shorts
Price:Shorts ¥9,500 (+tax)
Size:S / M / L / XL
Color:Blue / Black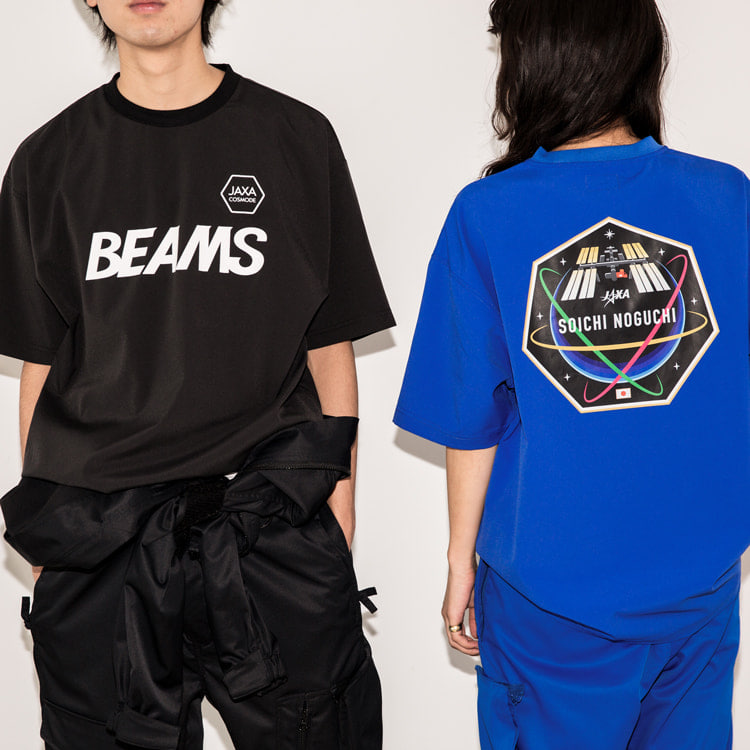 T-shirt
Price:¥10,000(+tax)
Size:S / M / L / XL
Color:Black / Blue

<NISSHIN CUP NOODLE × BEAMS> ITEM LINE-UP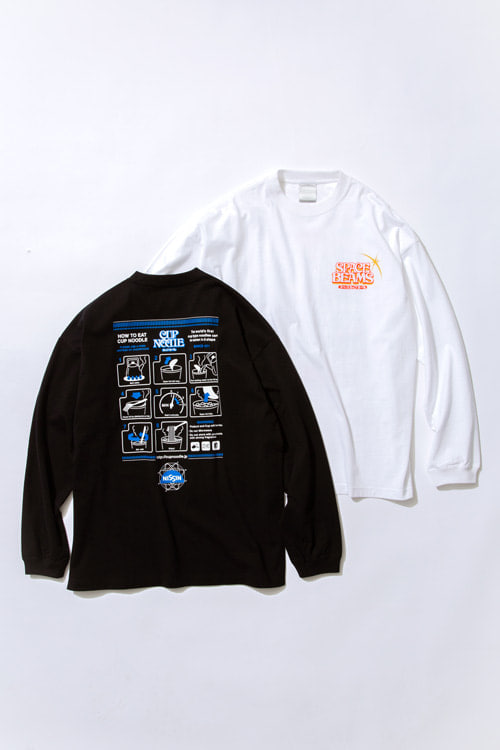 Long Sleeve T-shirt
Price:¥6,500(+tax)
Size:S / M / L / XL
Color:Black / White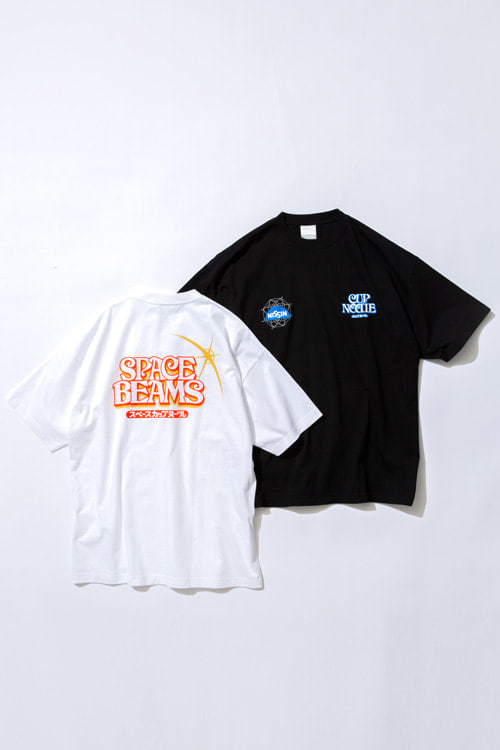 T-shirt
Price:¥4,800(+tax)
Size:S / M / L / XL
Color:Black,White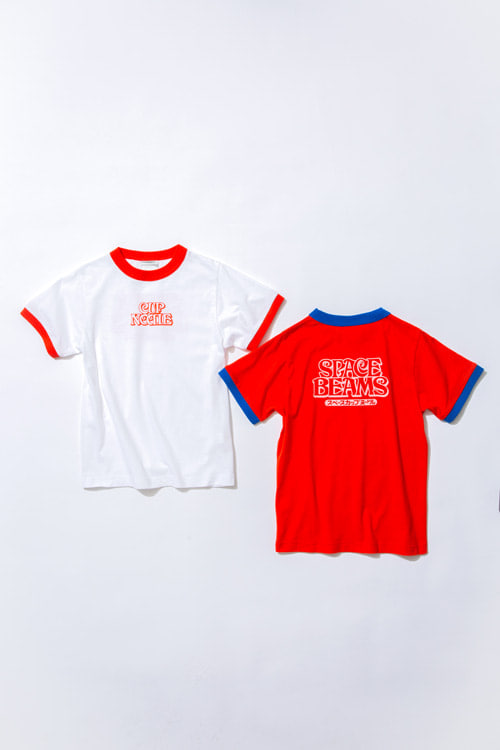 T-shirt ※for women
Price:¥4,800(+tax)
Size:One Size
Color:Red / White
Tote Bag
Price:¥4,800(+tax)
Color:Red / Blue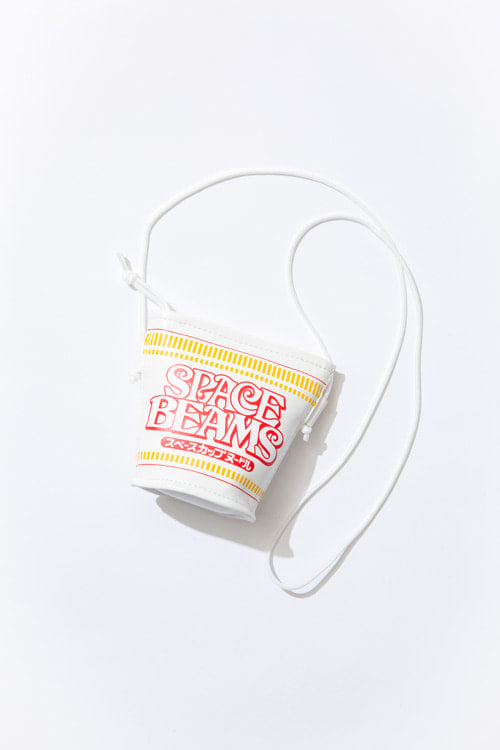 Pouch
Price:¥3,800(+tax)
Color:White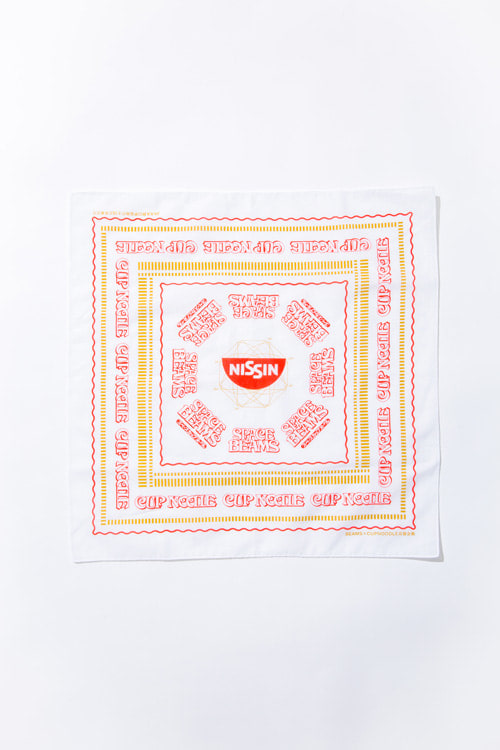 Bandana
Price:¥2,000(+tax)
Color:White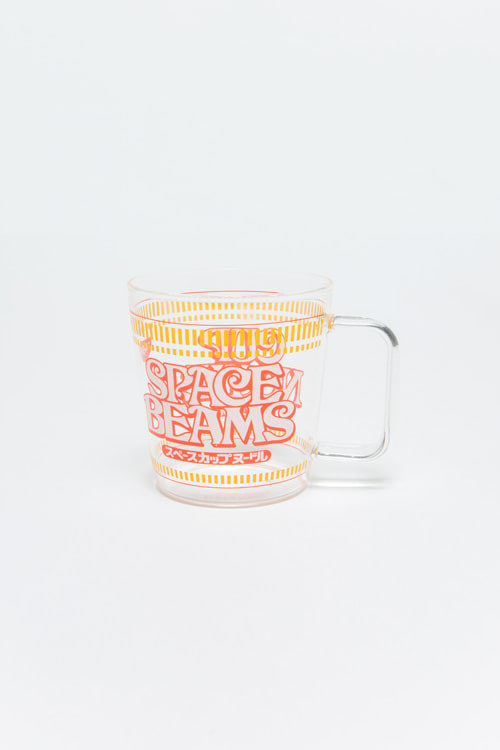 Cup
Price:¥2,800(+tax)
Color:Red